Join Us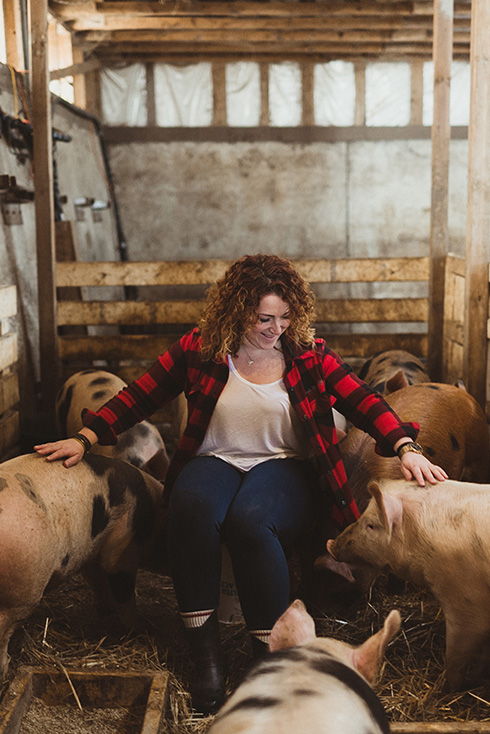 Reserve now and be sure to pick up your free copy of the 2019 Milk Calendar!
Established in 2015, The Breakfast Pig opened its doors on June 27, 2015. Now simply known as 'The Pig' to their faithful followers, they have become a Sault Ste. Marie staple. The concept is breakfast, but in it's most badass form. Aiming to provide guests with the very best of everything, their menu is crafted to bring you choices from traditional to outrageous and everything in between. All of their pork products are completely local, produced in partnership with Sunnynook Farms, upping the local game by having their own local farmer provide them with all of their pork, ensuring their food not only tastes better, but supports the community, sustainability, and the fair treatment of our animals. While The Breakfast Pig has won numerous awards, including Best Breakfast On The Lake from Lake Superior Magazine, Best Breakfast in The Sault two years in a row from The Sault Star, and their food has been featured in magazines, their greatest satisfaction comes from the smiles, compliments, and return visits from customers.
For owner Angela Caputo, The Breakfast Pig started out as a dream and a hope. Having served in all types of restaurants and bars, she knew what people wanted. "I spent years listening to people's compliments and complaints, and had become as big of a foodie as anyone I knew, so I put faith in my experiences and decided to move forward with my plan. I wanted to create and serve the best tasting, most creative, mind blowing food possible, and I wanted to do it with the focus being on the most important meal of the day. Though I was met with criticism, cynicism and doubts by some, I believed in my industry-earned knowledge and stayed true to myself, and The Breakfast Pig was born. I am now surrounded by a wonderful front of house staff, the most hard working, talented kitchen staff anyone could ask for, and the world's greatest customers! People often say how lucky I am that The Pig is so successful, but I like to think that luck may have played a small role, but dedication, hard work, and the fact that this is a labour of love are the real reasons why we have done so well.
MILK & HONEY MENU AT THE BREAKFAST PIG
Ontario Buttermilk Biscuit Breakfast Sandwich
~ with roasted jalapeño soup ~
RESTAURANT FEATURES
Feast On certified venue | large breakfast menu | open 7 days
RESERVATIONS:
thebreakfastpig.com