Join Us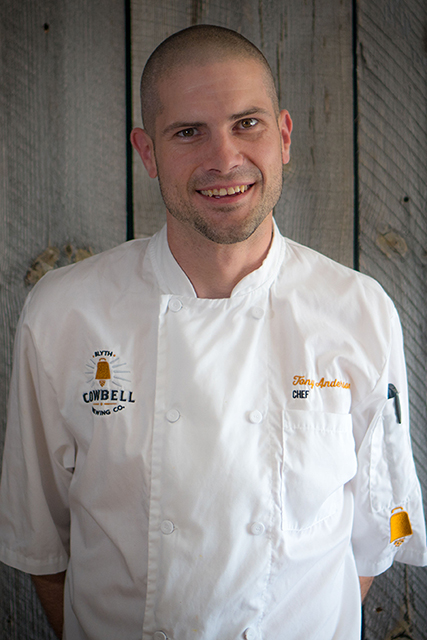 Cowbell Kitchen is one of 18 participating venues across Ontario hosting the Milk & Honey menu, offering bespoke feature dishes inspired by the 2019 Milk Calendar and brought to life by unique local ingredients. The January event is a partnership between Dairy Farmers of Ontario, Feast On, and the outstanding chefs and venues where the celebration local terroir is at the heart of their culinary art and venue experience.
Reserve now and be sure to pick up your free copy of the 2019 Milk Calendar!
Cowbell is a fully accessible, family-friendly destination brewery south of Blyth, Ontario. Located on a 111-acre farm, Cowbell has the distinction of being the world's first closed-loop brewery, and the first carbon neutral brewery in North America. Cowbell Kitchen, their on-farm restaurant, is about fresh, local, and fun.
The Cowbell team, led by Chef Tony Anderson, works with like-minded local farmers, producers, and suppliers to create fresh, value-driven and fun appetizers, shared plates, lunch and dinner menus, and remarkable wood-fired pizza. Cowbell Kitchen's talented Chef was raised in Fonthill Ontario, and found his passion for cooking shortly after high school which led him to British Columbia to complete his culinary training. While in B.C., he mastered his culinary skills at a variety of establishments including pubs, hotels, banquets and fine dining facilities. His wife, a Huron County native, brought Tony back to the area where they now reside and raise their young son.
Spanning across Henry's Hall, the restaurant is located in a stunning barn venue with comfortable indoor seating. Guests can enjoy full bar and food service, and favourite local craft brews under a soaring 45-foot ceiling, or beside the beautiful stone fireplace. From flip flops to work boots, snowmobiles to highway coaches, and from the biggest cities and the smallest places, all are invited to discover Cowbell. Guests can take a self-guided tour and enjoy unobstructed views of almost everything — this beautiful space features lots of wood and stone, natural light, and interesting vantage points.
MILK & HONEY MENU AT COWBELL KITCHEN
Maple Whiskey Crème Brûlée
~ fresh local cream, eggs, and maple syrup with Canadian whiskey ~
RESTAURANT FEATURES
Indoor and outdoor venues (subject to availability) | Seating for up to 90 people | Menu changes seasonally
RESERVATIONS
e: cowbellkitchen@cowbellbrewing.com
t: 1.844.523.4724