Join Us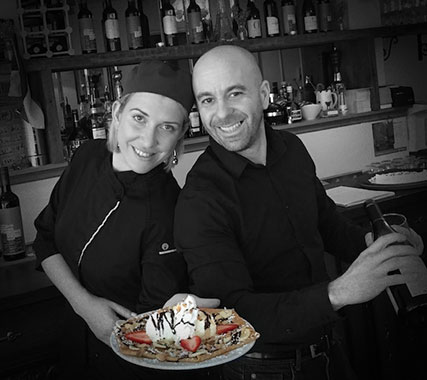 Reserve now and be sure to pick up your free copy of the 2019 Milk Calendar!
Unique and charming, La Parisienne Crêperie is a French-style Bistro located in Bronte Harbour, Oakville. Serving traditional and experimental crêpes with a focus on fresh, local produce and French and local wines, guests will feel as though they've been transported to Paris.
Originally established in 1991, La Parisienne Crêperie is a family restaurant owned and operated Mikael and Courtney Colas - the second generation - since 2015. They are famous for their delicious French onion soup and decadent baked crêpes, as well as outstanding sweet and savoury crêpes. Some of the Crêperie recipes are family secrets, others are inspired by the seasons and what nature has available.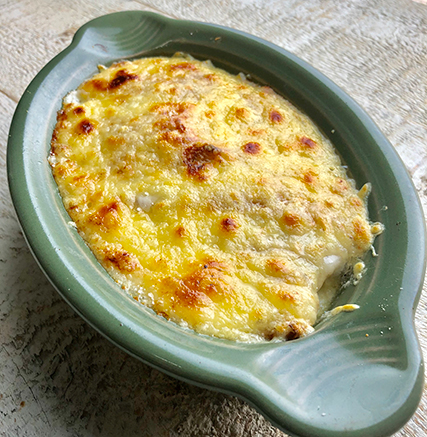 MILK & HONEY MENU AT LA PARISIENNE CREPERIE
Featured Crêpe Gratin
Unique to La Parisienne Crêperie, our baked crêpes are served in an individual dish and baked to golden perfection.
~ our feature baked crêpe has double-smoked Ontario bacon, sautéed mushrooms, spinach and leeks, creamy house-made béchamel sauce, and aged Ontario cheddar cheese ~
featuring
Bright Cheese & Butter Company | Bright, Ontario
RESTAURANT FEATURES
Feast On certified | open daily| French bistro style | French and local wines | craft beer and cider
RESERVATIONS:
laparisiennecreperie.com