Join Us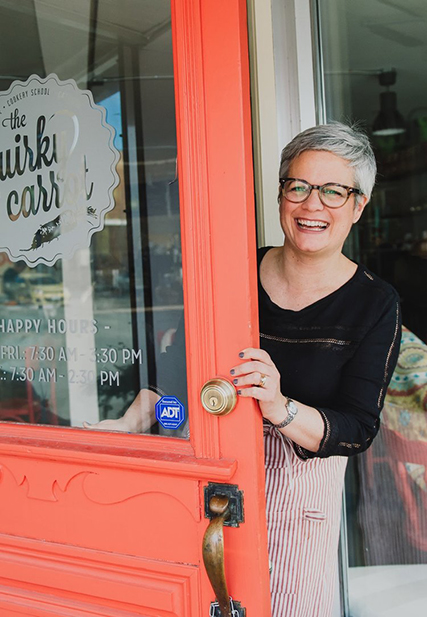 Reserve now and be sure to pick up your free copy of the 2019 Milk Calendar!
The Quirky Carrot is a cafe, cookery school and catering company located in the heart of Alexandria, Ontario. They prepare everything from scratch and with love, with the goal of creating a kitchen community, that focuses on fresh, natural ingredients. The Quirky Carrot strives to use only local ingredients wherever possible.
Julia Graham is the chef/owner of The Quirky Carrot, a catering, café and cookery school located in Alexandria, Ontario. The café serves up seasonally driven menus that showcase Ontario's unique taste of place. Julia is a wide and mother who takes feeding herself and her family very seriously. The importance of championing local food and getting people back into the kitchen is paramount to her.
Located in the heart of rural Eastern Ontario, Julia makes it a priority to have a personal relationship with her local farmers. The Quirky Carrot menu is loaded with local cheeses and yogurt, proudly supporting their local dairy industry.
MILK & HONEY MENU AT THE QUIRKY CARROT
Mac & Cheese
~ with kamut and spelt pasta and a creamy, three-cheese sauce featuring The Lankaaster, The Glengarry Fen, and Big Brother from Glengarry Fine Cheese, roasted local butternut squash and sautéed kale with a sourdough-garlic topping ~
Try a latte made with local Ontario milk!!!
FEATURING
Glengarry Fine Cheese | Lancaster, Ontario
RESTAURANT FEATURES
Feast On certified café | seating for 30 people | seasonal patio | cookery school | catering
RESERVATIONS:
thequirkycarrot.com