Join Us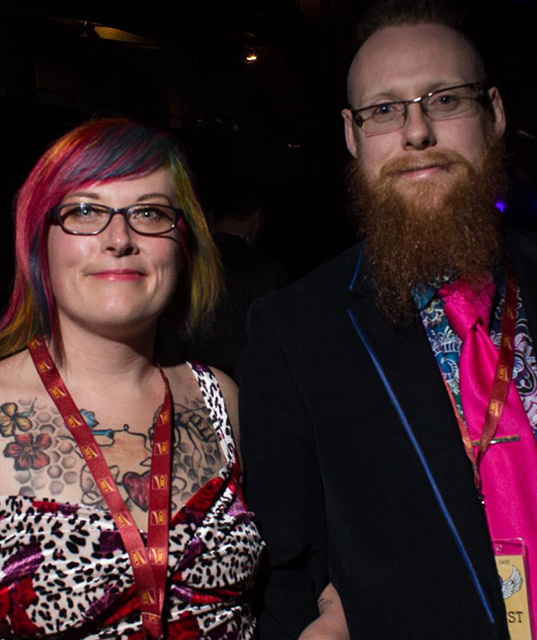 Reserve now and be sure to pick up your free copy of the 2019 Milk Calendar!
Radical Gardens started out as a small organic vegetable farm operated by Brianna Humphrey and partner Steve McIntosh. Over the course of the last four years they have transformed their holdings into an organic mushroom farm that grows Shiitake and Oyster mushrooms, selling wholesale to local grocery stores and restaurants as well as a catering company that does everything from a small gatherings to large corporate events with 250+ people. They have recently purchased a food truck - named The Outlaw - that does festivals and events around Ontario's North as well as local day-to-day business.
Brianna and Steve got into this business to expand upon their farming and offer people different choices and have watched it blossom into a creative and successful enterprise. "Supporting Northern Ontario Agriculture and our economy is a top priority for us. We take a great deal of care in finding things that inspire us within our seasonal landscape."
MILK & HONEY MENU AT RADICAL GARDENS
The Ultimate Bacon Cheeseburger
~ a local beef patty topped with three types of Ontario cheese, a healthy slice of peameal bacon, applewood smoked Northern Ontario bacon, bacon jam, house secret sauce, tomato chutney, pickles, and lettuce on a soft, buttery brioche bun ~
featuring
Thornloe Cheese | Temiskaming Shores, Ontario
Mountainoak Cheese | Hamburg, Ontario
Thunder Oak Cheese Farm | Thunder Bay, Ontario
RESTAURANT FEATURES
seating for 20 people | take out and delivery
RESERVATIONS
t: 705.465.3651
e: info@radicalgardens.com