Join Us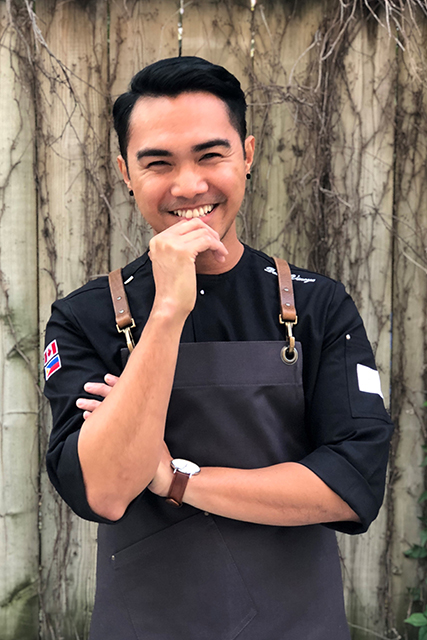 Reserve now and be sure to pick up your free copy of the 2019 Milk Calendar!
Chef David Vinoya, Opening Executive Chef of Tulip at the Hilton Garden Inn and Homewood Suites in downtown Ottawa, got his start cooking for his family at just 12 years old in the Philippines. "Since then, I have always known that being in a kitchen, preparing amazing food for your loved ones and friends is where I want to be. David honed his experience and creativity working in busy restaurants and hotels in the Philippines, then in Canada, where he was able to parlay his natural efficiency into a unique and more productive system of food prep and cooking.
His influences are varied - French, Asian, Western, and Canadian - giving him a culinary fluidity that puts a signature stamp on every dish he creates, developing new combinations and experimenting with new flavours while being careful not to compromise the freshness and originality of the food he prepares.
MILK & HONEY MENU AT TULIP
Beet Salad
~ Sous vide Ontario beets with borage, orange segments, spiced nuts, raisins, green goddess yogurt, smokey bacon olive oil and gremolata ~
Apple Mule
~ Vodkow, apple cider, and ginger beer served with cinnamon and fresh apples ~
featuring
Dairy Distillery
RESERVATIONS
t: 613.234.6363
Tulip at the Hilton Garden Inn & Homewood Suites