Join Us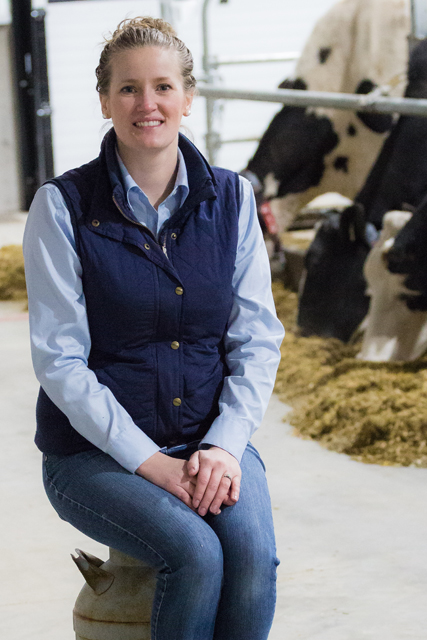 The Terroir Symposium is Canada's leading forum for those in the hospitality and tourism sectors. It offers unparalleled opportunities to network and connect with like minded individuals from around the globe. It provides dozens of learning opportunities through inspirational, hands-on and educational talks, workshops and panels. It showcases the very best in innovative products relevant to the foodservice industry.
Marianne Edward |Sheldon Creek Dairy **
**Terroir Talk: Taking the long route home to the family farm
12:35 p.m.
Since childhood, Marianne always thought she'd become a teacher. She also loved politics, and in grade 5 she wrote that her goal in the future was to become the Minister of Agriculture. When Marianne graduated, she worked with Global Vision participating in trade missions with the Prime Minister's Office to Peru, China, and Indonesia. Having a desire to use her teaching degree, she left and went on to Canada's north, teaching English and history in Nunavut.
While these extraordinary roles each offered a wealth of experience and opportunity, they did not fulfill her the way that a full day of work on her family farm always had, where defined goals led to tangible results and a clear sense of progress. Armed with a vast toolbox of experience, skills, and ideas, Marianne made the choice to trade red eye flights and distant horizons from home, and bureaucracy for creativity and entrepreneurialism in modern agribusiness.
Marianne's choice was spurred by the personal realization that no matter where your path leads you, if you have an inherent passion for innovation and are compelled to create, destiny will not be denied.
Attending the Terroir Symposium?
Stop by the Dairy Farmers of Ontario Local Dairy Bar for specialty dairy items by Chef Andrew Bullis including breakfast smoothies, custom milkshakes, and Vodkow-infused vanilla ice cream cones.