Local Kingston: Atomica Takes Bold Flavour in a New Direction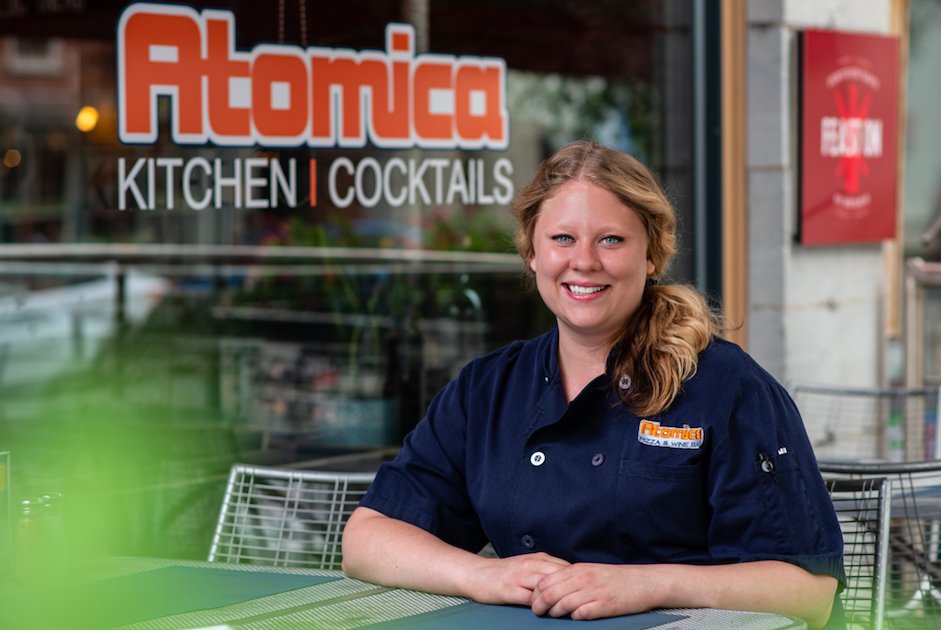 Once the capital city of the province of Canada, Kingston has been quietly reinventing itself, and you can see it in its local food scene.
Even those who have never had the distinct pleasure of visiting Kingston are generally aware of its rich history and the role it played in the genesis of our country. Nestled where Lake Ontario meets the St. Lawrence waterway, it is home to Queen's University, the Kingston Public Market (Canada's oldest farmer's market), and one of the highest numbers of restaurants per capita in Ontario. The value of food culture is not measured in numbers, but in style and skin in the game. What makes Kingston's restaurant culture unique is the large number of independent restaurants, each lovingly curated to offer guests a distinct food experience and sense of place. Atomica is such a place.
Atomica's kitchen is presided over by Chef Cass Mercier, who arrived in Kingston from Ontario's north in 2015, bringing her personal passion for locally-sourced products and seafood. "Kingston is a very foodie town. Everyone is well aware that we have a lot of different suppliers around us and it's important to our customers that we offer something other places don't. We use local products in our menu, from the cheeses on our charcuterie boards, and our pizzas and pastas to local beef and vegetables. We believe is using what's around you and not just shipping in ingredients from companies."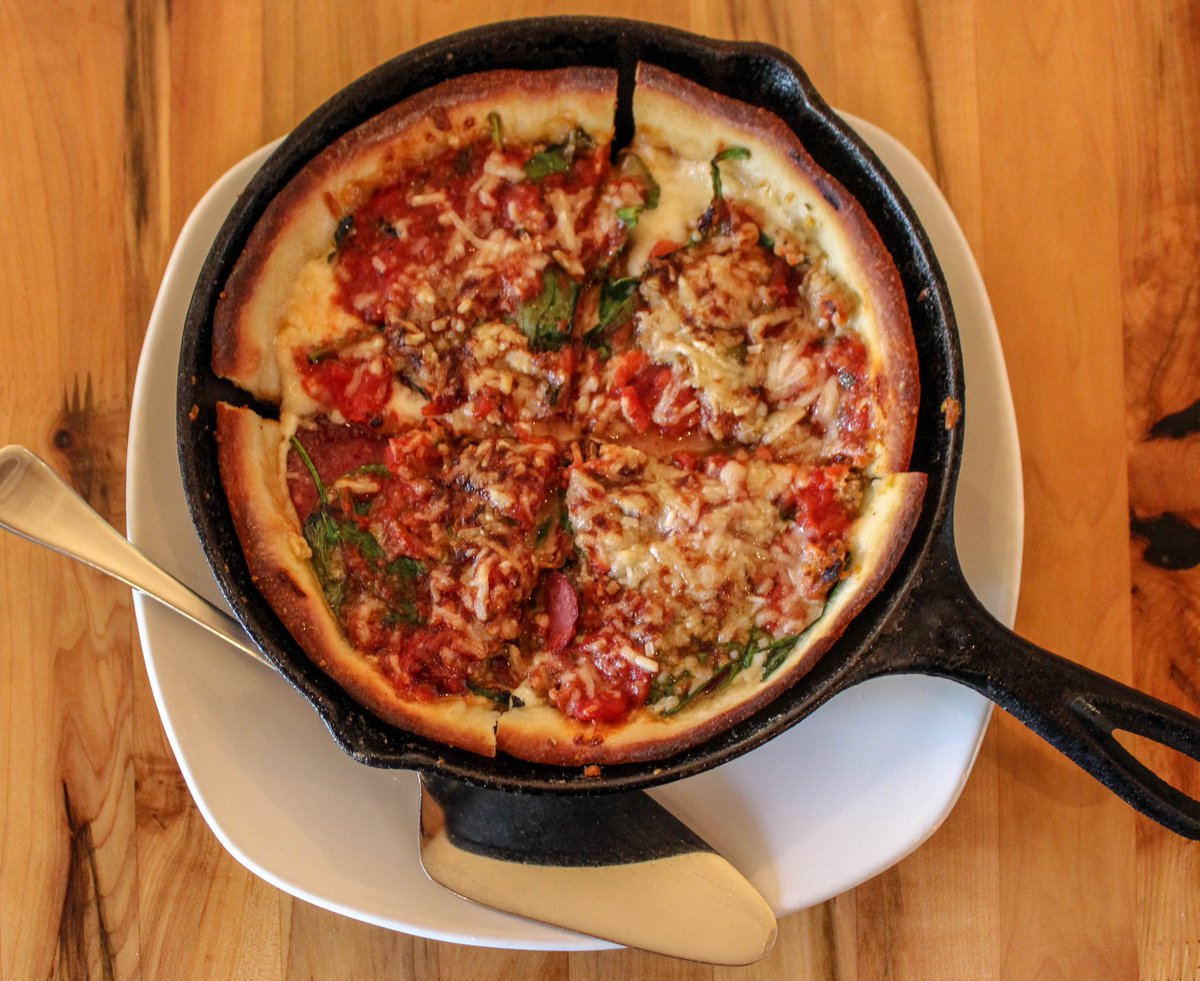 Kingston is encircled by rich agricultural lands, and an abundance of artisanal agri-food producers and purveyors. Cass names her favourites, "There's Glengarry Fine Cheese in Lancaster and Limestone Organic Creamery, an on-farm organic dairy in Elginburg that still has that old-school feeling. They drop off milk and cream in glass bottles at your doorstep. It's very cool."
Ingredient sourcing is extremely important to meet the needs of regulars, many of whom are students who want to know where their food comes from and bring with them a growing range of dietary and culinary preferences. Atomica's new menu features a wide range of options and flavours, offering Mediterranean classics like warm olives and arancini alongside new and exciting features like Harissa Cauliflower 'Popcorn', with shaved manchego, tahini-lime aioli, smoked paprika oil, and cilantro. The fusion-style menu complements the restaurant decor and challenges guests with a delectable juxtaposition of tastes. The North-Side Chicago Deep Dish pizza delivers the comforts of artisan pepperoni, house sausage, mozzarella, parmesan, and fresh spinach, while the Socca Flatbread with green goddess yogurt, caramelized onions, blistered cherry tomatoes grilled zucchini, and hazelnut dust is a refined exercise in flavour in a clean, light dish.
"We are seeing more people who want tapas-style eating, which is a fun way to order and eat with your friends and share the experience with everyone.", says Mercier. "There's a whole new way of living - sourcing natural, quality ingredients from the earth."
As a Feast On certified restaurant, Atomica is taking part in the Milk & Honey Menu event, presented by Feast On and Dairy Farmers of Ontario. The event supports Ontario chefs in creating new recipes inspired by the classic Canadian Milk Calendar. To surface the talent and creativity of her kitchen, one of the recipes Mercier has developed is an eggnog panacotta using cream from Limestone Organic Creamery. "It has a beautiful presentation, with mulled bourbon berries with bourbon syrup. It's a beautiful red colour, with the fruit on top garnished with crushed pistachio and mint leaves."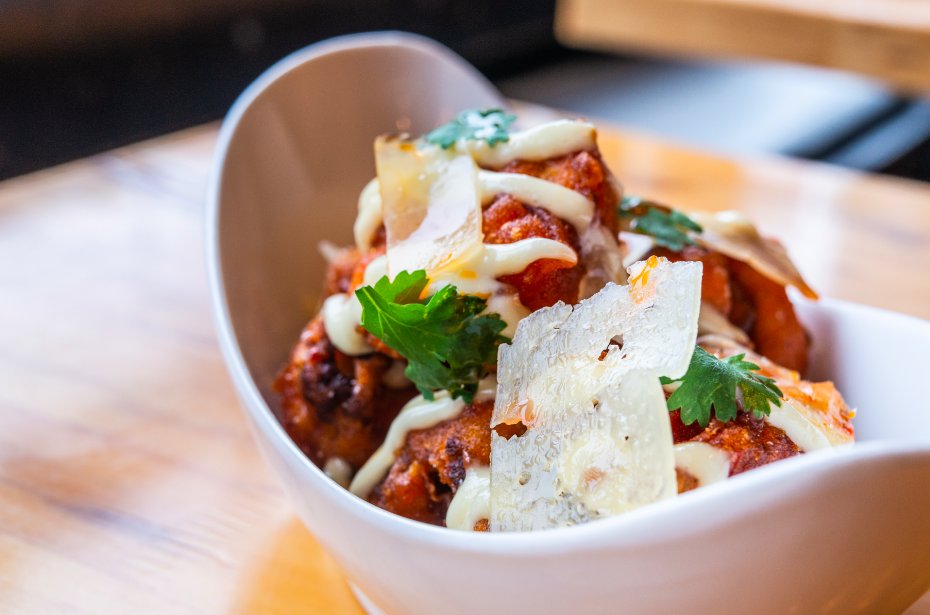 Atomica Kitchen | Cocktails
71 Brock Street
Kingston, ON K7L 1R9
Atomica.ca