VQA Ontario Wines & Artisan Cheese: The Fall 2019 Pairing List
Universally loved and craved around the world, the art of pairing distinctive wines with exquisite cheeses is ancient, going back thousands of years. While the symbiosis is both evident and beloved, many of us find the art of pairing wines with cheeses daunting, an art form reserved for the highly experienced and sophisticated, served to the rest of us on rare occasions.
The wines and cheeses crafted in Ontario make the task of pairing more approachable, with the mature variety of vintages, flavours and cheeses available. Even still, we thought it was time to make it even easier for everyone to present notable and delicious local wine and cheese pairings at their next gathering.
Mountainoak Cheese | New Hamburg, ON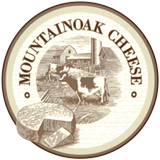 Mountainoak Cheese, strives to stay true to their roots making high-quality products using only the best ingredients and our own whole milk. They plant their own seed, and care for and harvest their own crops, treating their animals with respect and personal care. They leave the smallest possible carbon footprint by producing their cheese right on the farm with no extensive travelling or cooling. Each cheese is handled with care daily and aged naturally, bringing out the best characteristics of our milk and the work that has gone into each step.
Mountainoak Farmstead GOLD
A full-flavoured farmstead Gouda that exudes hints of butterscotch and caramel.
pair with:
Trius Cabernet Sauvignon VQA
Magnotta Pinot Noir Venture Series VQA
Serenity By Lakeview Cellars Baco Noir VQA
Mountainoak Black Truffle
Uniquely aromatic and often thought of as a cheese to be saved for special occasions.
This cheese has a flavour that separates it from all others. A gourmet product for connoisseurs of fine food.
pair with:
Rosehall Run Defiant Pinot Noir VQA
ackson-Triggs Reserve Meritage VQA
Mountainoak Farmstead 2-Year Old
Similar in texture to a parmesan, this cheese is bursting with flavour.
pair with:
Pelee Island Lighthouse Cabernet Franc VQA
Cave Spring Dry Rosé VQA
Inniskillin Baco Noir VQA
Mountainoak Farmstead 3-Year Old
This premium Gouda was the Grand Champion at the 2017 British Empire Cheese Competition.
pair with:
Rosehall Run Pixie Sparkling Rose VQA
Strewn Rogue's Lot C. Sauv/Cabernet Franc VQA
Mountainoak Wild Nettle
One of Mountainoak's most popular varieties, the Wild Nettle provides an herbal, earthy flavour.
pair with:
Skipping Stone White VQA
Mountainoak Chili Pepper
A smooth creamy Gouda with chili peppers giving it a hint of a bite on the finish. Nothing to be afraid of—just the right amount of heat to make this cheese a special delight.
pair with:
Sandbanks Riesling-Gewürztraminer VQA
Mountainoak Smoked Chili Pepper
Mountainoak Chili Pepper Gouda is naturally smoked with Applewood in their own facility. Creamy and smoky with a little bite on the finish.
pair with:
Chateau Des Charmes Atelier Red Estate Grown VQA
---
Upper Canada Cheese | Jordan Station, ON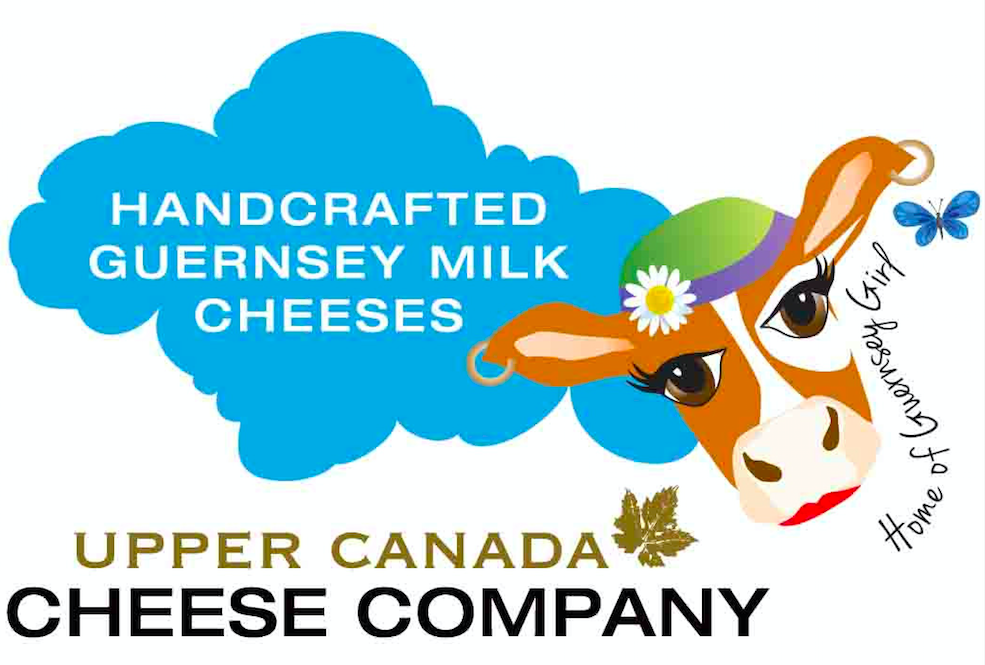 Upper Canada Cheese is proud to be the only creamery in Canada that crafts all of their cow's milk cheeses purely from fresh, A2 Guernsey milk. This rare dairy breed produces a highly prized, rich milk with unique health benefits.
Niagara Gold
Niagara Gold is a washed rind, semi-firm cheese fashioned after recipes
developed by the Trappist Monks of the Loire Valley. This is a cheese with nutty, earthy overtones and mellow, buttery flavours. This luscious cheese is delicately mild and sweet when young, gaining pungency and piquant qualities with age.
pair with:
Trius Late Autumn Off Dry Riesling VQA
Inniskillin Sauvignon Blanc Niagara Est Series VQA
Megalomaniac Local Squeeze White VQA
Angels Gate Chardonnay VQA
Trius Off-Dry Riesling VQA
Girls Night Out Rose VQA
Comfort Cream
Comfort Cream is a Camembert-style soft, white bloomy rind cheese with a silky, creamy, golden interior. Rich flavours of fresh truffles prevail with an intense, buttery palate and a long, tangy finish. This delicate and luscious artisanal cheese is hand salted, hand turned and hand wrapped. Stored in temperature and humidity-controlled cellars for at least four weeks before sale, an additional few weeks of aging allows the cheese to ripen and mature in flavour, texture and colour.
pair with:
Angels Gate Sussreserve Riesling VQA
Heritage Cheddar Cheese
A rich, high-quality cheddar made with Guernsey milk.
pair with:
Dog House White VQA
---
Gunn's Hill Artisan Cheese | Woodstock, ON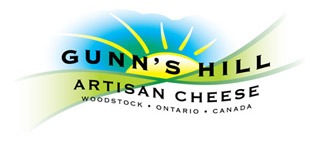 Gunn's Hill Artisan Cheese is nestled within the rolling hills of Gunn's Hill Road in Oxford County, Ontario. While the cheeses they produce are truly unique, you can taste the Swiss influence from techniques and recipes their celebrated cheesemaker Shep Ysselstein learned while making cheese in the town of Handeck, in the Swiss Alps.
5 Brothers Reserve
This hand-crafted washed rind cheese made with milk from the family's dairy farm combines traits from Gouda and another Swiss variety called Appenzeller. It is delicately aged on cedar wood planks adding robust flavours. It has creamy and rich flavours with sweeter overtones and distinctive eyes throughout the body of the cheese.
pair with:
Serenity By Lakeview Cellars Sauvignon Bl VQA
5 Brothers Smoked
This hand-crafted cheese made with milk from the family's dairy farm combines traits from Gouda and another Swiss variety called Appenzeller. After one year of aging, it is naturally smoked with maple and applewood. It is creamy with sweeter overtones and has a rich, smoky flavour throughout.
pair with:
Inniskillin Cabernet Merlot VQA
Sandbanks French Kiss VQA
Handeck
This hand-crafted washed rind cheese made with milk from the family's dairy farm is produced using the same methods as a typical Swiss mountain-style cheese. It is delicately aged on cedar wood planks adding robust flavours. It is a drier hard cheese with very rich and complex flavours and nutty overtones.
pair with:
Pelee Island Chardonnay VQA
---
Stonetown Artisan Cheese | St. Marys, ON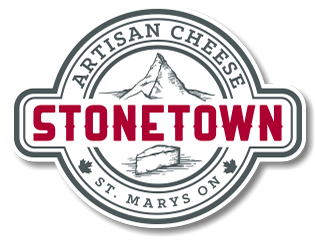 Stonetown Artisan Cheese is known for their hand crafted Alpine-style cheese, that is low in sodium and made with fresh, whole cow's milk from their family farm. Their milk is unpasteurized and has no additives, ensuring the cheese is delicious, pure and natural. The cheese making process is very similar to how cheese has been made for centuries in the mountain dairies in the Swiss Alps.
Wildwood
An Appenzeller-style cheese aged 8-12 months, Wildwood has an impressive zesty flavour and a rustic and appealing appearance. The aromatic rind gives the cheese a contrasting texture to the interior and typical aromas associated with washed rind cheeses. Wildwood is rich and creamy on the palate with a nice balance of salt.
pair with:
Pelee Island Pinot Grigio VQA,
Jackson-Triggs Reserve Series Pinot Grigio VQA
Megalomaniac Local Squeeze Red VQA
Grand Trunk
This Gruyere-style cheese aged 12-18 months is rich and creamy on the palate with a nice balance of salt. The aromatic rind gives this cheese a contrasting texture to the interior and typical aromas associated with washed rind cheeses.
pair with:
Vineland Estates Unoaked Chardonnay VQA
Clarity Crystal White VQA
Game-Changer Red
This semi-firm, wine-soaked cheese is encased in purple wax. Dark fruity aromas with sweet grass and creamy notes mingle with a bit of saline. The semi-firm texture has a wonderful melting effect similar to caramels when placed on the palate.
pair with:
Clarity Ruby Red VQA
15 Chardonnay Tzafona Cellars VQA
---
Thornloe Cheese | Thornloe, ON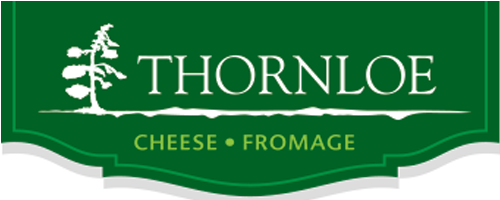 Thornloe Cheese is a 100% Canadian, 100% farmer-owned company that has produced a respected brand of cheese products in Northern Ontario since 1940. Their secret to success is old-fashioned cheese making techniques and fresh milk produced in this unique agricultural area. Although the product has grown tremendously from its early days, the company remains headquartered in Thornloe, Ontario, where it was formed.
Devil's Rock (blue cheese)
Sealed in a black wax casing, Devil's Rock is creamy and slightly sharp in taste, though not as strong as some traditional blue cheeses. This is a stand-out cheese.
pair with:
Open Dark Red VQA
House Wine Co. Vidal Moscato VQA
Red House Wine Co. Cabernet Shiraz VQA
16 Icewine Vidal Cold Climate Tzafona Kp VQA
---
Glengarry Fine Cheese | Lancaster, ON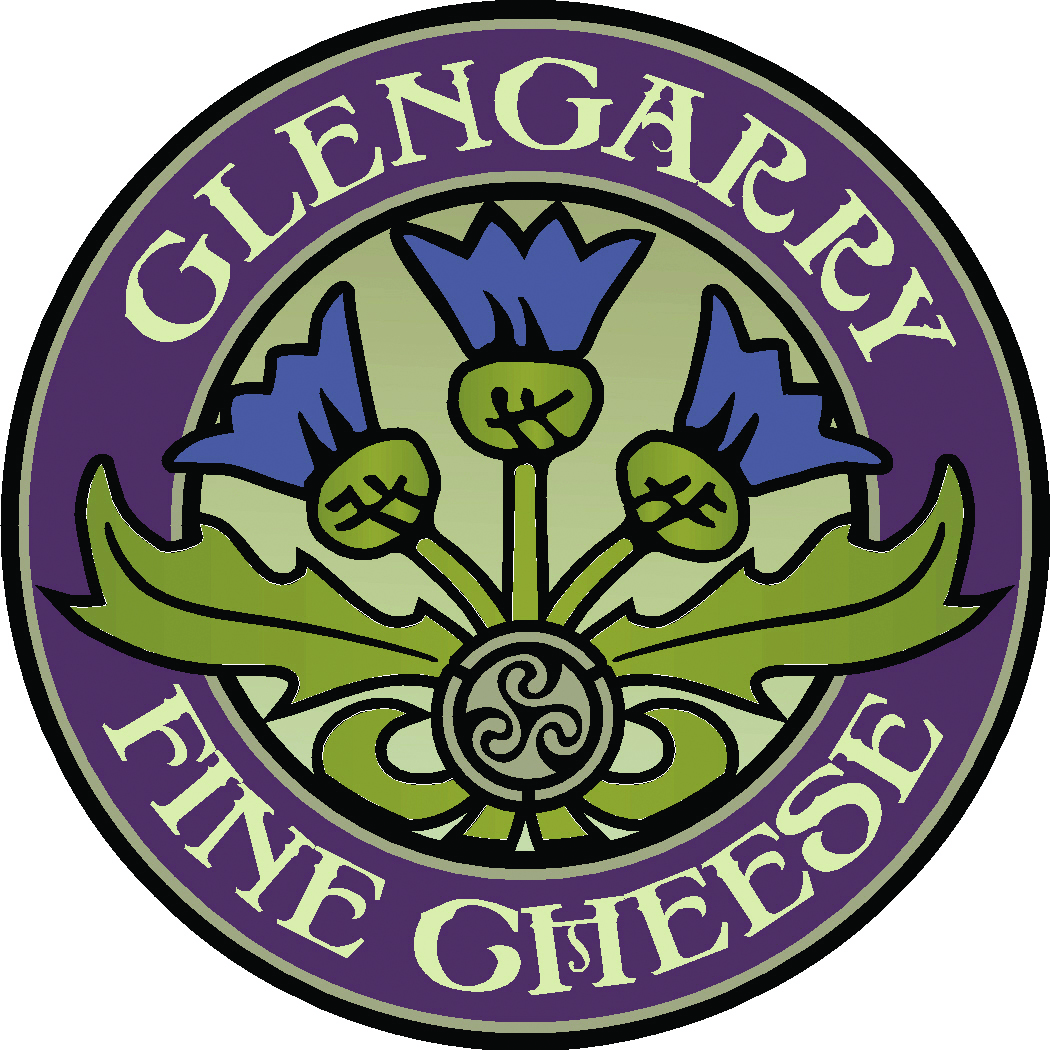 Glengarry Fine Cheese specializes in fine, artisan-style cheeses. They craft their cheese on location, to exacting standards of care that results in delicious, fine cheese that is unlike anything you've ever tasted.
The Celtic Blue
The Celtic Blue cheese is a soft creamy pasturised blue cheese with delicate blue veining. The limestone coloured natural rind is developed by specific ripening cultures. The flavour is mild and not aggressive and is softened by a nice buttery aroma.
pair with:
Wayne Gretzky Baco Noir VQA
Big Brother
This is a robust, washed-rind cheese with lots of character. Semi-hard in texture with a rich buttery colour, Big Brother has a smooth texture and wonderful fruity flavour that lingers in your mouth.
*pair with: *
Chateau Des Charmes Atelier White Estate Btld VQA
13th Street Gamay VQA (Vintages Essential)
Inniskillin Pinot Grigio VQA
The Lankaaster
The Lankaaster is is a hard cheese with a slightly open texture. The cheese is shaped as a loaf to express the fact that it is meant to be sliced and eaten directly on bread as the Dutch farmers do. It has a unique profile that is given by the specific starter culture used and makes it typical of cheeses made on Dutch farms earlier in the century.
pair with:
Pelee Island Pinot Noir VQA
EastDell Rosé VQA
---
Quality Cheese | Woodbridge, ON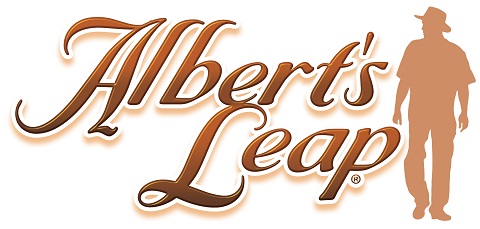 Quality Cheese fundamentally believes that their passion can add joy to lives. They use the freshest milk and ingredients, pay attention to every detail, and use best practices and techniques that are timeless. Their passion drives their craft and they welcome you to share it.
Albert's Leap Bel Haven Brie
Albert's Leap Bel Haven has a white and velvety rind with a creamy and pale yellow interior. This classic, soft-ripened cheese has a flavour as lush as its appearance with undertones of butter, mushroom and hazelnut and a subtle tang.
pair with:
Sprucewood Shores Pinot Grigio VQA
Wayne Gretzky Chardonnay VQA
Magnotta Pinot Grigio Venture Series VQA
Strewn Chardonnay Barrel-Aged VQA
---
Maple Dale Cheese | Plainfield, ON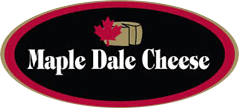 Maple Dale Cheese was founded by a dairy farmer cooperative in 1888. Renowned for their exquisite aged cheddars, Maple Dale is now a modern and innovative cheese maker that remains a family business, handcrafting 100% Canadian milk into fresh, aged, flavoured and specialty fine cheddar.
1 Year Cheddar
Maple Dale's 1 Year has a silken texture with a slightly tangy finish.
pair with:
Open Riesling Gewürztraminer VQA
3 Year Cheddar
A beautifully bold flavour with a sweet, creamy finish, and a slightly crumbly texture.
pair with:
Angels Gate Pinot Noir VQA
15 Chardonnay Tzafona Cellars VQA
5 Year Cheddar
Maple Dale's 5 Year is aged to bite you back, with a full, robust cheddar flavour and a more pronounced salt crystallization.
pair with:
Dog House Red VQA